I like doing many of my projects on the back porch so I decided to build a new work bench on the back porch. I placed it on locking castors so I can wheel it out when working and lock in place. I placed a few holes to be able to mount my vise when I want to use my angle grinder to sharpen a tool. I think I will take that back in after use to avoid too much moisture on it from the humidity out here though.
The container on the bottom holds scrap wood that I often repurpose into parts of other projects and the small metal trash can is my burn bucket that I place small scraps and yard waste to burn and then add to our compost cans.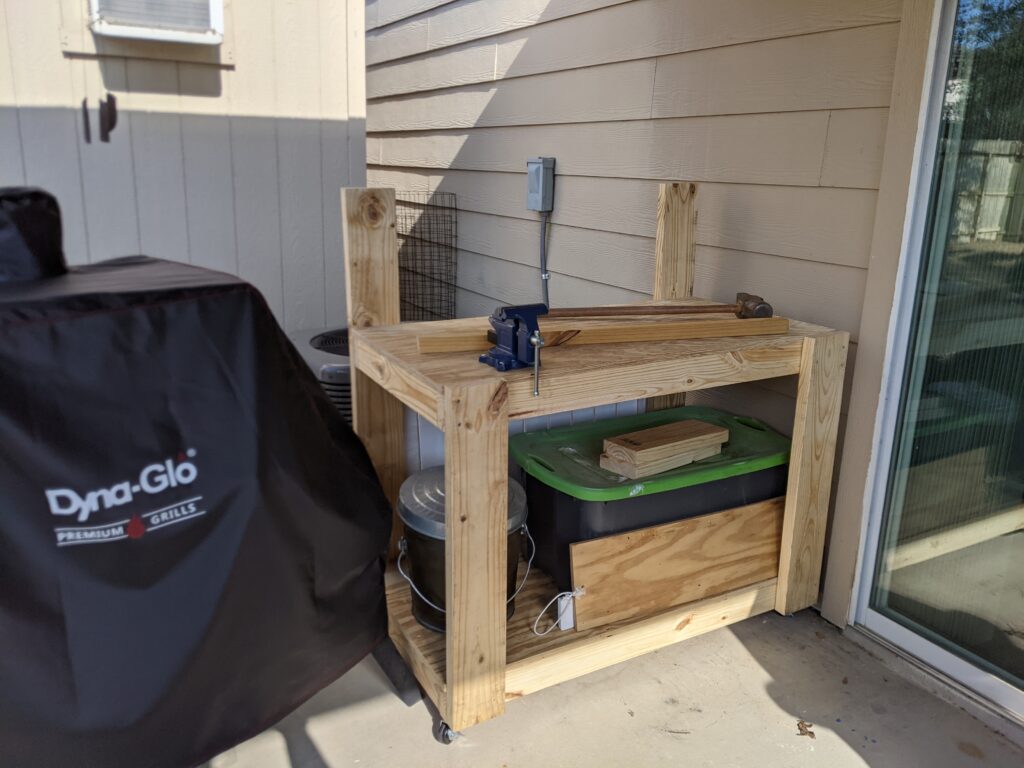 Who is Paul Darr?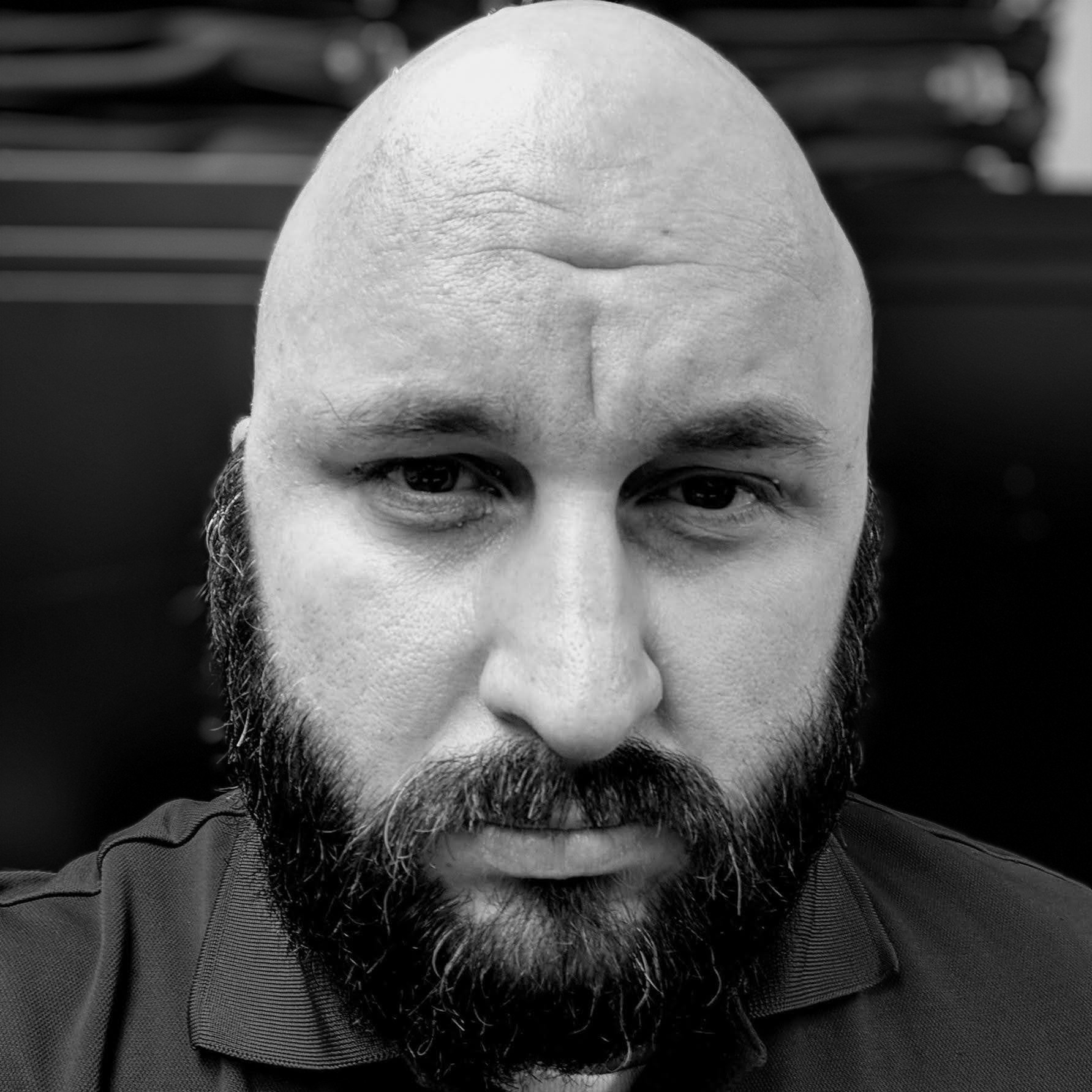 Paul Darr has lived in California, Oregon, Colorado, and currently lives in San Antonio, Texas. Paul is also an Army Veteran, who has deployed to Iraq and Afghanistan. On the political spectrum Paul is a Libertarian that advocates fiscal responsibility and social tolerance. Paul is currently employed as an IT Manager and is a father of a handsome boy and beautiful daughter. In his free time Paul enjoys reading, using and modifying open source software, gaming, and several other geeky pursuits.