So as some of you might know I've been working on building a shed that I planned to insulate and use as an office. After  several weekends of work it's completed and I've moved my office out to it.
Here is my favorite shot which Sarah dubs it a Man-Cave: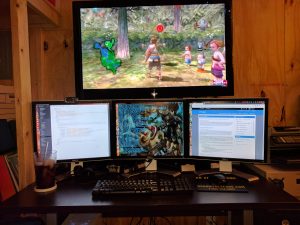 The three monitors are great for school work or gaming. The TV is great for me or when Joseph is hanging out with me. In this case he was watching a video of someone playing Twilight Princess while I was working on stuff.
It's also useful for storage: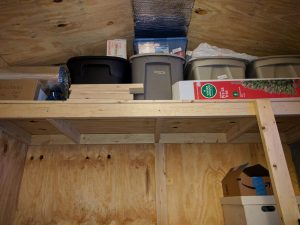 Think of that as like a bunk used for storage.
There is also an area that's going to have a future piece of foam for a couch/emergency guest overflow sleeping area.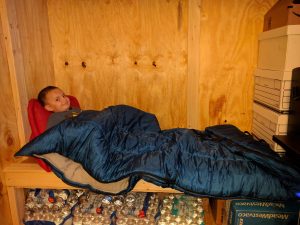 Joseph liked hanging out there while I wrote this. I also have all my random computer parts stored nicely.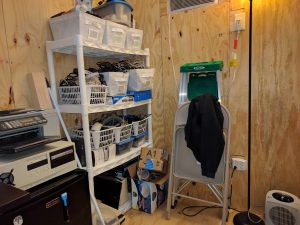 Here are a few "in progress" pictures for the project: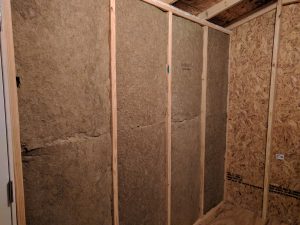 I used Rock Wool insulation. It's a bit higher R value than the pink stuff and it's wonderful to work with in comparison. It's also fire resistant and offers so sound insulation. It's pretty tough to hear outside of the shed.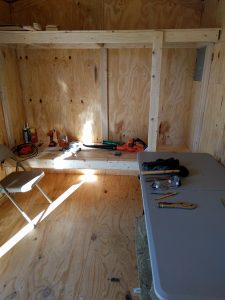 This was after I covered the insulation with 1/4 ply wood and built my shelving. I debated using drywall but I like the wood everywhere. It's tough to damage and I just like the look.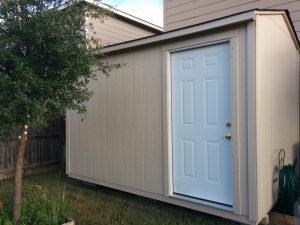 This was a picture after being built. The only addition being some steps and a small window AC is now connected. I have a standard door with deadbolt to help make it more secure and provide a better seal against the elements. The outside of the building matches the siding and roof of my house, which made it easy to get HOA approval.
Who is Paul Darr?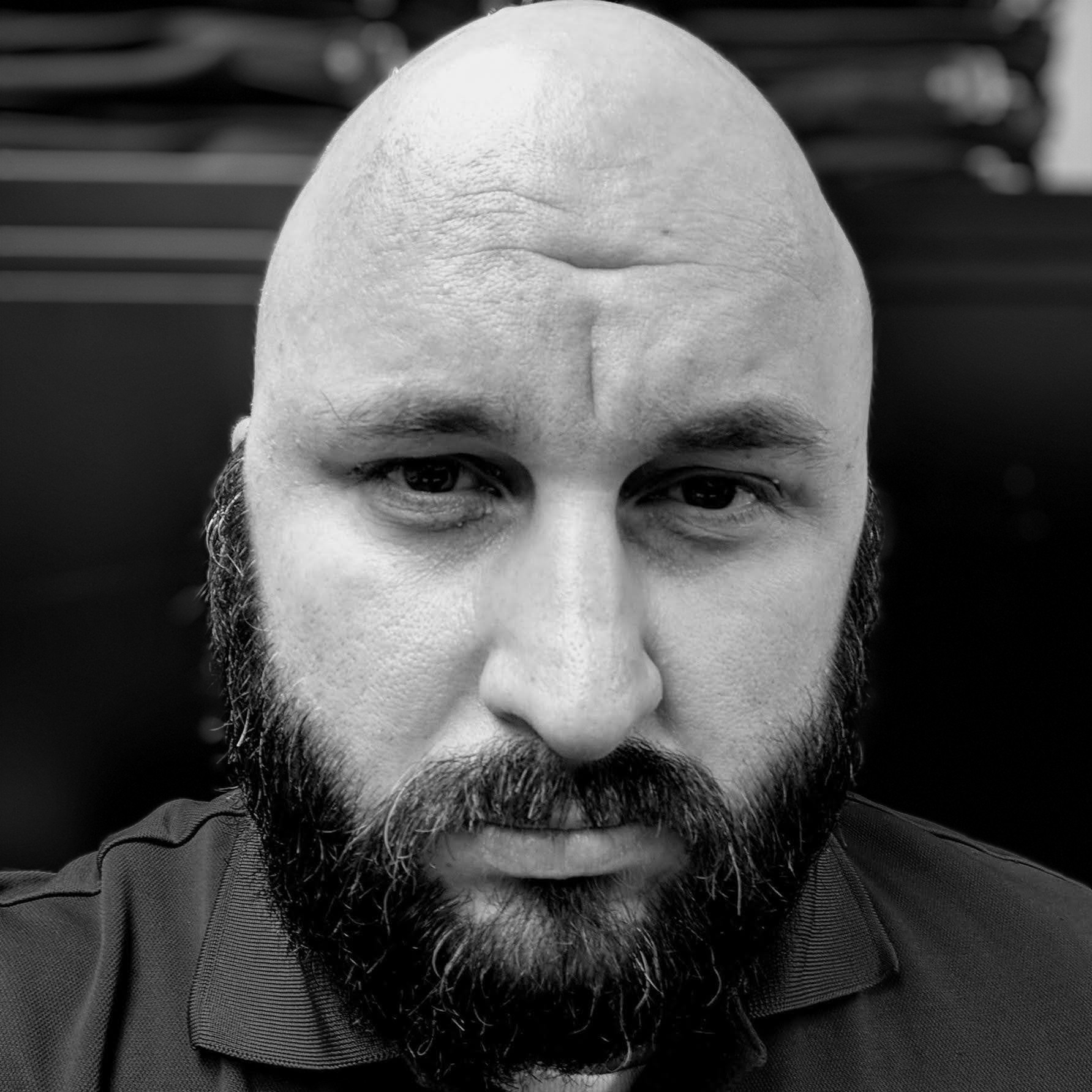 Paul Darr has lived in California, Oregon, Colorado, and currently lives in San Antonio, Texas. Paul is also an Army Veteran, who has deployed to Iraq and Afghanistan. On the political spectrum Paul is a Libertarian that advocates fiscal responsibility and social tolerance. Paul is currently employed as an IT Manager and is a father of a handsome boy and beautiful daughter. In his free time Paul enjoys reading, using and modifying open source software, gaming, and several other geeky pursuits.